---
Book by Joe Masteroff, Music by John Kander, Lyrics by Fred Ebb
Based on the play by John Van Druten and stories by Christopher Isherwood
A St. Michael's College Troubadours' production.
Berlin. The curtain falls on 1929 and rises on 1930. At the Kit Kat Klub, audiences are encouraged by the Master of Ceremonies to forget their troubles and embrace a life of pleasure. But lurking beneath this façade of hedonism are darker forces at play, as the emergent Nazi party and their philosophies infect the community. Cliff, an American writer, comes to Berlin to find inspiration and instead finds himself caught up in the changing cultural tides of inter-war Germany, as well as in the lives of his new social circle, which includes nightclub singer Sally Bowles, pragmatic landlady Fräulein Schneider, Jewish fruit-seller Herr Schultz, and others.
---
Content Warning
Cabaret deals frankly with challenging themes. As such, please be warned that the production will engage directly with this content through dialogue, blocking, and choreography.
Specific content warnings
---
---
Isabella received her Honours B.A. from U of T this past June and has spent the year continuing to take classes and make theatre! She is beyond grateful for the opportunity to direct this masterpiece. Previous directing credits include Carrie: The Musical (TCDS), Spring Awakening
(SMCT), Radium Girls (UC), The Theory of Relativity (SMCT), and several original works including a musical, Miss You 'Til Tomorrow, produced by the U of T Drama Centre. She would like to thank the cast, creative team, crew, and orchestra for their tireless effort on this show, as well as her family for their constant love and support.
---
Alicia Balduzzi
Master of Ceremonies
Maggie Tavares
Sally Bowles
Nolan Rush
Cliff Bradshaw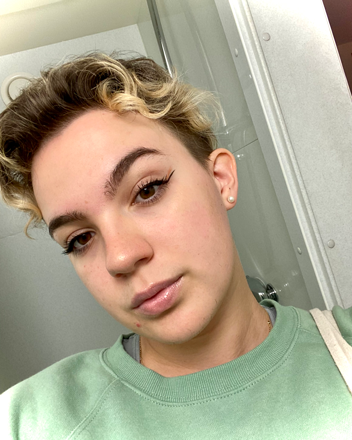 Cass Iacovelli
Fräulein Schneider
Nick Cikoja
Herr Schultz
Avril Brigden
Fräulein Kost/Fritzie
Lev Tokol
Ernst Ludwig
Temulun Bagen
Rosie
Stacy Chen
Lulu
Maya Bogojevic
Frenchie
Mila Frumovitz
Texas
Emma Exley
Helga
Joseph Chiu
Bobby
Dylan Head
Victor
Spencer Glassman
Herman
Jared Baas
Hans/Max
Emma Robins
Swing
Gabby Noga
Swing
Tega Aror
Chanteuse (Voice)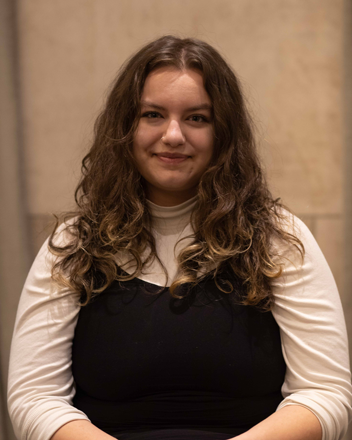 Eleanor Lindsay
Schneider Cover
Max Darlington
Music Director
Noam Citrin
Choreographer & Dramaturgy
Caitlyn Grant
Stage Manager
Nika Gottlieb
Costume Designer, Dramaturg & Dialect/Language Coach
Emelia Findlay
Set Designer/Props Master
Isabella Cesari
Lighting & Sound Designer
Rowyn Campbell
Assistant Music Director
Priscilla Menezes
Assistant Music Director
Collins Runxin Hu
Assistant Stage Manager
Sabah Kahnemuyipour
Assistant Stage Manager
Mandy Yerin Munkhzorig
Assistant Stage Manager
Amitai Heyl
Assistant Stage Manager
Josie Dolin
Assistant Costumer
Rowyn Cambell
Piano 1
Gillian Wang
Synth
Amiel Ang
Drums
Luke Chrysochou
Bass
Kevin Hayward
Trumpet
Vanessa Ng
Trombone
Hannah O'Connor
Clarinet 1
Olivia Van Alebeek
Clarinet 2
Lea Reavster
Alto Sax
Omar Yazaw
Tenor Sax
Amanda Yee
Violin
Tuuli Olo
Cello
Ruby Jackson
Viola