---
Written by Ins Choi
Directed by Courtney Ch'ng Lancaster
Listen wherever you get your podcasts!
You Can't Get There From Here, Vol. 2
Episode 1: Casting
A look into the world of T.V. casting, the discussions that happen, the decisions that are made, and the lack of opportunity given to those who have not been represented before. Ins Choi's new audio drama takes audiences through a journey of understanding the challenging and uniquely flawed decision making of those who hold the most power in an industry that's meant to represent the audience who watches.
---
---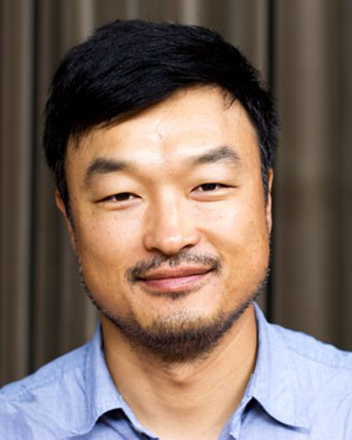 Ins Choi
Ins Choi was born in Korea but grew up and currently lives in Toronto with his wife and two children. Some of his acting credits include Banana Boys, lady in the red dress (fu-GEN); Hamlet, The Odyssey (Stratford Festival); Alligator Pie, Death of a Salesman (Soulpepper). As a writer, his debut play, Kim's Convenience, won the Best New Play award and the Patron's Pick at the 2011 Toronto Fringe festival. It then launched Soulpepper Theatre Company's 2012 season, toured across Canada, and was adapted into a tv series of the same name with Thunderbird Entertainment for the CBC and Netflix for 5 seasons. Ins was a writer, executive producer and co-creator of the tv series. His next play, Bad Parent, is being produced by Vancouver Asian Canadian Theatre Company for the spring of 2022 at Prairie Theatre Exchange in Winnipeg, at the Cultch in Vancouver and at Soulpepper in Toronto. He is also developing other creative projects in theatre, tv and film.
---
Courtney Ch'ng Lancaster
Courtney Ch'ng Lancaster is a theatre maker from Antigonish, Nova Scotia, now based in Toronto. She has directed audio play versions of Three Women of Swatow, 7 Stories, Shape of a Girl and Democracy (Expect Theatre). Her live theatre direction includes The Home Project (Howland/NativeEarth), The Wolves (Howland/Crows), Cannibal (Scrap Paper/Next Stage), 52 Pick-Up (Howland, Best of Fringe 2013), Gray (Inamorata) and Three Women of Swatow (Tarragon – delayed due to Covid-19). Her acting credits include work at the Shaw Festival, seven seasons with Soulpepper Theatre and credits with Public Recordings, Canadian Stage, Citadel Theatre, Blue Bridge Repertory Theatre, Cahoots Theatre, Native Earth, and Tarragon Theatre. Courtney has twice been named a 'Top Ten Theatre Artist' by NOW Magazine.
---
Shawn Ahmed
Dhruv
Laura Condlln
Marta
Janet Porter
White Female Actor
Sound Designer & Composer
Apprentice Sound Designer
Dramaturge
Apprentice Dramaturge
Assistant Production Manager