Featuring 5 Commissioned audio drama works from Marjorie Chan, Ins Choi, Amy Lee Lavoie, Omari Newton, Kat Sandler, and Guillermo Verdecchia
A Factory Production
Following a highly acclaimed first season, Factory Theatre is proud to be returning to headphones across the globe with You Can't Get There From Here Vol. 2! A limited series featuring a brand new set of five commissioned audio dramas from even more of our country's most creative playwrights. You Can't Get There From Here offers listeners fresh perspectives on familiar Toronto landmarks and neighbourhoods and glimpses into the micro-dramas occurring each day around us, hidden in plain sight.
Each episode offers a new, self-contained story and a vivid audio experience from each of our playwrights. Audiences can choose to listen from the comforts of their own rooms, or take a journey across the city – either way, they are sure to see the land on which we live and work anew.
Marjorie was born in Tkaronto (Toronto) to Hong Kong immigrants, and makes her home in the East End. As a theatre and opera artist, she works variously as playwright, librettist, director and dramaturge as well as in the intersection of these forms and roles. Her work has been seen and performed in the United States, Scotland, Hong Kong, Russia and across Canada. Marjorie started her professional writing career with CBC Radio Drama and is happy to return to this medium. For Factory Theatre, Marjorie has appeared as an actor in Noran Bang: The Yellow Room, and Mother Tongue. Her play Lady Sunrise debuted at Factory in pre-pandemic February 2020, directed by Nina Lee Aquino, and will be published by Playwrights Canada Press. As well, her plays a nanking winter (Nightwood/Cahoots) and The Madness of the Square (Cahoots/Factory) also premiered on Factory's mainstage. Her other plays include her Governor General-nominated China Doll and Tails From A City. Marjorie is the recipient of 4 Dora Awards, the K.M. Hunter Artist's Award, the Entertainment World Award for Best New Work, and the George Luscombe Award for Mentorship. She balances her writing with her role as the Artistic Director of Theatre Passe Muraille.
---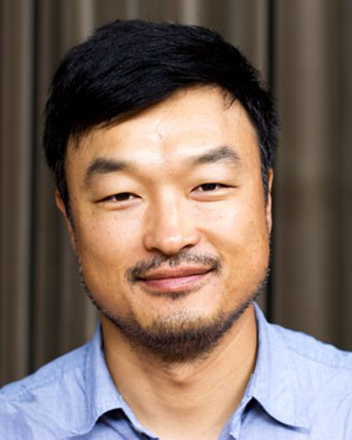 Ins Choi was born in Korea but grew up and currently lives in Toronto with his wife and two children. Some of his acting credits include Banana Boys, lady in the red dress (fu-GEN); Hamlet, The Odyssey (Stratford Festival); Alligator Pie, Death of a Salesman (Soulpepper). As a writer, his debut play, Kim's Convenience, won the Best New Play award and the Patron's Pick at the 2011 Toronto Fringe festival. It then launched Soulpepper Theatre Company's 2012 season, toured across Canada, and was adapted into a tv series of the same name with Thunderbird Entertainment for the CBC and Netflix for 5 seasons. Ins was a writer, executive producer and co-creator of the tv series. His next play, Bad Parent, is being produced by Vancouver Asian Canadian Theatre Company for the spring of 2022 at Prairie Theatre Exchange in Winnipeg, at the Cultch in Vancouver and at Soulpepper in Toronto. He is also developing other creative projects in theatre, tv and film.
---
Amy Lee Lavoie is an award-winning playwright and a graduate of the National Theatre School of Canada's Playwriting Program. Her first play, Rabbit Rabbit, received its premiere production with Infinitheatre, earning Amy Lee two MECCA's for Best Text and the Revelation Award. Rabbit Rabbit has since been produced across Canada and in the US. Other plays include Me Happy (co-written with Matthew Mackenzie/Summerworks Festival), Stopheart (Factory Theatre), Genetic Drift (Pi Theatre/Boca del Lupo), My Tom (Railtown Lab Series), Scout's Honour (Radio Play/Imago Theatre) and C'mon, Angie! (Touchstone Theatre/Leroy Street Theatre) which was hailed as "visceral, important, life-changing theatre."
Amy Lee was also the Head Digital Writer for the CBC drama Strange Empire, which won a Gracie Award (Women's Alliance Media) for Best Website in recognition of its interactive Storytelling.
Amy Lee is currently co-writing multiple projects with her husband/fellow writer Omari Newton. Some of these projects include: Redbone Coonhound, generously supported by the Canada Council for the Arts and The Arts Club Theatre through their Silver Commission Program, and Black Fly — an adaptation of Titus Andronicus, which was recently awarded a Canada Council for the Arts Digital Now grant.
---
Omari Newton (he/him) is an award-winning professional actor, writer, director, and a senior instructor at The Vancouver Film School.
As a writer, his original Hip Hop theatre piece Sal Capone has received critical acclaim and multiple productions, including a recent presentation at Canada's National Arts Centre. He has been commissioned by Black Theatre Workshop (BTW) in Montreal to write a companion piece to Sal Capone entitled Black & Blue Matters. He often co-writes with his wife, playwright Amy Lee Lavoie, and the duo are currently working on Redbone Coonhound —A Silver Commission from The Arts Club Theatre, and Blackfly — a commission from Montreal's Repercussion Theatre.
Newton's work in Speakeasy Theatre's production of Young Jean Lee's The Shipment earned him a 2017-2018 Jessie Richardson Award for Outstanding Performance by an Actor, as well as a nomination for Best Direction.
Notable film & TV credits include: Lucas Ingram on Showcase's Continuum, Larry Summers on Blue Mountain State and lending his voice to the Black Panther in multiple animated projects (Marvel). Most recently, Omari has a recurring role as Nate on Corner Gas (the animated series) and a recurring role as Corvus in Netflix's hit new animated series The Dragon Prince.
---
Kat Sandler is an award-winning playwright, director, screenwriter, and the Artistic Director of Theatre Brouhaha in Toronto. Her plays have been performed across Canada. As a writer/director she has staged seventeen of her original plays in the last decade, most recently Yaga at the Tarragon Theatre starring Seana Mckenna, and The Party and The Candidate in which one cast performed two plays simultaneously by racing between spaces at the Citadel Theatre. Her play, Mustard (Tarragon Theatre) won the Dora Award for Best New Play, and Bang Bang (Factory Theatre) and Yaga were nominated for the same award. She's developing a handful of features and television shows with eOne, Scythia, Blue Ant and the Donaldson Company. She's a graduate of Queen's University.
---
Guillermo Verdecchia is a writer of drama and fiction as well as a director, dramaturge, translator, and actor. He is the recipient of a Governor-General's Award for Drama for his play Fronteras Americanas and a four-time winner of the Chalmers Canadian Play Award. His work, which includes The Art of Building a Bunker (with Adam Lazarus), the Governor-General shortlisted Noam Chomsky Lectures (with Daniel Brooks), the Seattle Times' Footlight Award-winning Adventures of Ali & Ali (with Marcus Youssef and Camyar Chai), A Line in the Sand (with Marcus Youssef), bloom, and Another Country has been recorded, anthologized, translated into Spanish and Italian, produced in Europe and the US, and is studied in Latin America, Australia, Europe, and North America.
He has an M.A. from the University of Guelph where he received a Governor-General's Gold Medal for Academic Achievement. He has published a number of scholarly articles and contributed book chapters on aspects of intercultural theatre practice in Canada, and teaches regularly at the University of Toronto.
His most recent work includes an adaptation of the 12th Century Sufi poem The Conference of the Birds, which was featured in Soulpepper's audio program Around the World in 80 Plays. His play Our Heart Learns opens in Genoa this fall, and he is working on a new play provisionally entitled Galicia.
---
Explore the rest of the season!